Welcome to Year 3 and to the start of Key Stage 2! I hope you have all had a fantastic summer and you're looking forward to an exciting new year ahead. I have been working hard to set up our lovely new classroom and I'm really looking forward to meeting and getting to know you and your families better over the coming term. We are kicking off our learning this term with the topic 'Ancient Egypt'. We will be learning all about how they lived and what traditions they followed.
More information about the Year 3 curriculum this term can be found in the paragraph below.
Please don't hesitate to let me know if you have any questions.

Mrs Healey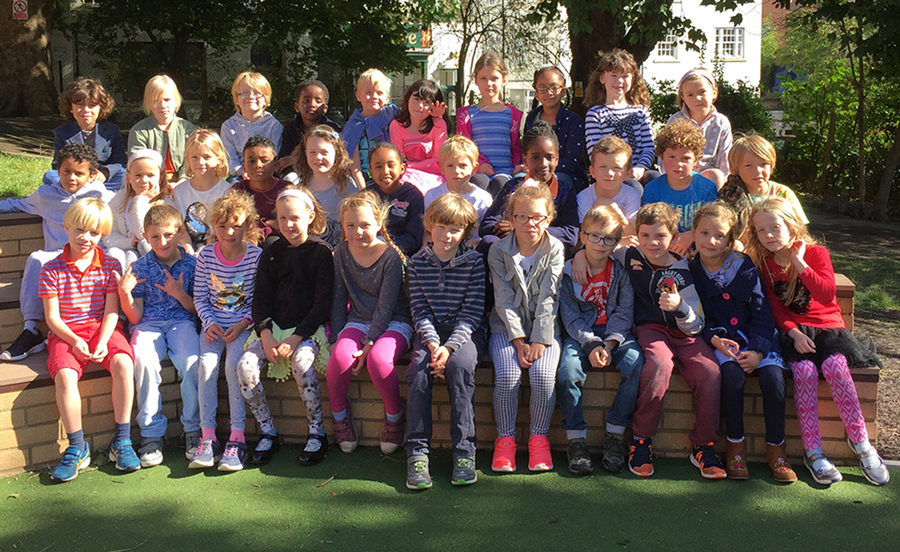 This term we will continue to focus on Ancient Egyptians. We will learn more about their Gods and Goddesses as well as their tradition of 'Mummification' and use of 'Hieroglyphics'. In English, we will be exploring the book 'Ice Palace' and using this as inspiration for our own writing. In Maths we will continue to work on our written methods for calculation with a particular focus on 3-digit addition and subtraction. In D.T. we will create our own Egyptian houses to link with our History topic. We will also create shadow puppets which links to our new Science focus 'Light and Dark'. Nearer to Christmas we hope to carry out some cookery with the children so if any parents are interested in helping please let me know. In Music, we will listen to some pieces by classical composers and we will create some 'dance' and art inspired by what we hear. In Computing this term we will be working on coding and animation by using the 'Rapid Router' game and producing some 'Lego Animation'. In P.S.H.E we will explore the topics 'Bullying', 'Democracy' and 'Firework Safety'. Finally, in R.E. we remain with our focus on 'Christianity' this term and we will look in more depth at 'Holy Books'.
Visit the sites below to find out more about this term's topics.
Below is a site with lots of games to help you learn your times tables.
There are also a couple of games to play to help with number fact knowledge. Have fun!
Here are your spellings for this week. You will be tested next Thursday.

Remember to use your 'Dicey' spelling strategies or 'read, cover, write, check' to help you to learn them. Good Luck!

We have been exploring the topic of 'bullying' this week. We have reminded ourselves that bullying is 'hurtful, deliberate and repeated' behaviour. Class 3 have been very reflective, mature and articulate in the way that they have discussed this sensitive issue. They took home a special 'hand of courage' that they had painted in their own unique way. They can keep this little item as a reminder that sometimes we have to be brave when faced with difficulties. We also need to extend the hand of courage and kindness to someone who needs our help. We celebrate our differences, our individuality and our uniqueness here at Hotwells so that it is seen as a positive. The children know that: 'sometimes we are the same, sometimes we are different but we are ALWAYS equal!'

We have started this term's class book 'Ice Palace'. It's been a sad tale so far! The children have written and recorded some dramatic Kenning poems about the character of Starjik.

Bristol Flyers Health Squad are working with Class 3 throughout Term 2. They'll be teaching the children about healthy eating and nutrition followed by basketball skills and drills in the playground with star player Daniel Edozie!

The children have put together musical representations of the first part of our book 'The Pebble in My Pocket'. They began by deciding what sounds may have been heard and then chose an instrument that they felt matched each sound. Some of them created 'environmental' sound or made vocal sounds instead of instruments. They then decided on the beat or rhythm that they felt would be suitable and worked on conducting their piece of music using a 'layering' approach. They have been so focused and creative throughout the process. Best of all though, was their respect whilst watching other children perform and their positive and reflective feedback after each performance. Well done to al of them!

This term we are starting to explore this year's 'focus' religion for Class 3: 'Christianity'. As part of our learning we invited Mary in who is not only one of our Hotwells parents but is also linked with 'Holy Trinity' on Hotwell Road. The children had prepared many (many!) questions for her to help them to understand why someone may follow a religion and how this helps them to feel closely involved with their community. We were also lucky enough to have Azza visit who is another parent and she answered the same questions but in relation to her Islamic faith. The children were wonderful listeners and were able to reflect deeply about what they had discussed with our visitors. They could also identify similarities and differences between the two religions that they had been told about. They showed a lot of respect, maturity and seemed to really enjoyed finding out more.

The children had a busy time at the Bristol Museum where they spent time handling some Egyptian artefacts as well as having a look around the Ancient Egypt exhibition. They drew many links between the learning that has already taken place in the classroom and will hopefully continue to do so as we progress through this topic over the next few weeks. They were also able to spend time in the 'Rocks and Minerals' area which was really helpful as we continue to explore this area in science. A big thank you to all our adult helpers who came with us!

The children have been learning about how a volcano works. They drew scientific diagrams and labelled them to show the different parts of the volcano.

The class have continued to extend their painting skills over the last two weeks. They have created beautiful Egyptian themed sunset pictures and shown great patience, care and creativity throughout the process. As a result their pieces of artwork are really striking!

Class 3 have been very busy this week! They have been writing about the journey a pebble may take starting with being erupted out of a volcano. They've also been learning about how volcanoes work and the different types of rock involved. We took advantage of the dry weather by taking our music lesson outside. They are now beginning to put together their collaborative music performances based on our 'Pebble' stories. We are looking forward to seeing what they create!

Class 3 have begun their 'Rocks and Soils' topic by identifying how 'rock' is used around our school. Over the next few weeks, we will start to look at the different types of rock and how they are created. We will also have a go at filtering different types of soil to test its permeability.


We'd really like to hear from you about what you are enjoying about being in Year 3.
You can share your thoughts and ideas by adding a comment using the Guestbook below.
Comments (56)
Show Comments
Mrs.Healey
(about a week ago)
It's fun isn't it Tilly?! Me too Yasser. Next week we'll learn about Hieroglyphics.
Yasser
(about a week ago)
I love leaning about the Egyptian Gods Mrs Healy
Tilly
(less than a month ago)
I really enjoyed the mummification game.
Mrs.Healey
(less than a month ago)
Thank you for all your comments! I will answer your questions tomorrow during 'Thinking Skills' time. :0)
Gabe
(less than a month ago)
I like P.E.
Tunde
(less than a month ago)
Year 3 is amazing!
Winnie
(less than a month ago)
I love learning in class 3
Tilly
(less than a month ago)
I am really exeted to learn more about Ancient Egypt
Nicholas
(less than a month ago)
I am having a great term
Liam
(less than a month ago)
I like doing maths
Show More Comments