Key Information about Class Four
Your Teachers are Mrs Johnson (Monday-Wednesday) and Mrs. Maitipe (Thursday-Friday). Mr Small and Mrs Benson will also be working with the class.
Swimming will be every Monday afternoon. Please ensure that your child has the correct swimming kit (swimming costume or swimming shorts, no earrings). Boys' and girls' hair must be tied back away from their faces, preferably with a swimming cap.
PE will be on a Thursday morning and will be taught by Mr Leach. Children will need a pair of trainers, blue or black shorts or trousers, and a plain white or plain house-coloured t-shirt.
Homework and spellings will be given out on a Thursday and due back in the following Thursday. Spellings are tested on a Thursday morning.
If you have any questions, please don't hesitate to ask!
Our topic this term is...
Amazing Monarchs!
We'll be studying six amazing monarchs who have helped to shape this country. We will learn:
about William the Conqueror's reign from 1066 onwards

how King John made himself a very unpopular monarch

why King Henry VIII married so many times

who Queen Anne was

what Queen Victoria acheived during her reign

the role of the Britixh Monarchy today.
There will be a home learning project this term which you can choose to be a presentation, powerpoint, poster or booklet on a monarch of your choice. More information to follow!
Our Marvellous Maths Learning
In Class 4 it is important to be able to recall your times table facts quickly. We will practise them in school but you should also be practising at home at least twice a week.
Next week there will be an opportunity to try for a Maths Olympics Award (see Ms Barnham for details) so keep practising!
We have looked at mental strategies for multiplying larger numbers in class, including the identification of factors. This link can help you brush on on factor pairs, wheat they are and how to find them.
During Term 1 we will build on your KS1 experience of electrical circuits by learning how electrical energy can be generated, how circuits are constructed, how switches work and how to record electrical wiring in circuit diagrams.
Visit the Switched On Kids website to learn about electical safety.
We've also started exploring sources of energy, such as wind, hydro- and solar power. If you discover any interesting facts about generating electrical power let me via the comments at the bottom of this page.
Computing
We are focussing on E-Safety this term. Try this quiz to test your online safety knowledge.
We have enjoyed hearing about progress on your Monarchy projects and look forward to seeing them all soon!
Homework and spellings are given out on a Thursday and due in the following Thursday.
Spellings are tested on a Thursday morning.
Here are the spellings for Term 1.
Individual children may also have an additional, personalised spelling to learn.
Class 4 Spelling Test on Thursday 25th October 2018.
There is not a new list of words for this test. Instead we will be practicing some of the trickier spellings from this term. Please revise any of the words you found difficult. Remember: there are rules for adding in-, im-, ir- and il- prefixes!
If you have been given additional spellings to learn this term, you will only be tested on these.
Good luck!
Mrs Maitipe.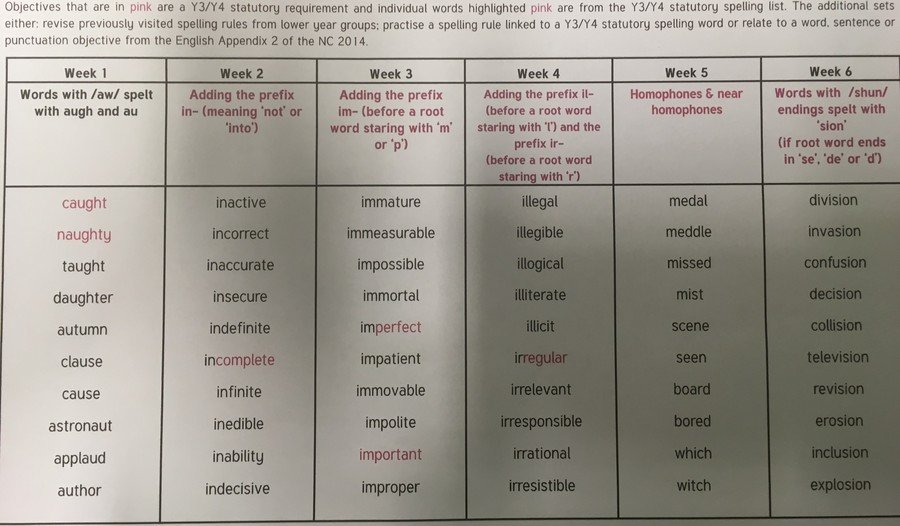 Links to learning activities
What do you think?
Comments (35)
Show Comments
Yasser
(a couple of days ago)
i love the maths
Angel
(less than a week ago)
I loved yeare 4 it was the best
phoebe
(about a week ago)
I feel I have really settled in to year four.Thank you Mrs.Maitipe and Mrs.Johnson.
tunde
(about a week ago)
year 4 is briliant
Tunde
(about a week ago)
Love Learning Love Teachers!!!!!!!!!!!!!!!!!!!!!!!!!!!!!!!!!!!!!!!!!!!!!:)
Yasser
(less than a month ago)
year 4 is the best!!!!!!!!!!!!!!!!!!!!!!!!!!!!!!!!!!!!!!!!!!!!!!!!!!!!!!!!!!!!!!!!!!!!!!!!!!!!!!!!!!!!!!!!!!!!!!!
BIRDIE
(less than a month ago)
CLASS 4 IS THE BBBBBBBBBBBBBBBBBBBBBBBBBBBBBBBBBBBBBBBBBBBBBBEEEEEEEEEEEEEEEEEEEEEEEEEEEEEEEEEESSSSSSSSSSSSSSSSSTTTTTTTTTTTTTTTTTTTTTTTTTTT!I'M sure everyone will love this class
Birdie
(less than a month ago)
Will we do swimming in the winter?
Ola
(less than a month ago)
I like class 4 game of electrical safety. I like the game that is about E-Safety.
Lila
(less than a month ago)
hope you guys are enjoying class 4 mrs johnson and mrs maitipe are great
Show More Comments