Key Information about Class Four
Your Teachers are Miss Attride (Monday-Wednesday) and Mrs. Maitipe (Thursday-Friday). Mr Small and Mrs Benson also work with the class.
PE is on Thursday mornings and is taught by Mr Leach. Children need a pair of trainers, blue or black shorts or trousers, and a plain white or plain house-coloured t-shirt. Don't forget a sweatshirt - we continue to go outside for PE even during the colder months.
Homework and spellings are given out on a Thursday and due back in the following Thursday. Spellings are tested on a Thursday morning.
If you have any questions, please don't hesitate to ask!
Our topic this term is...
Hotwells on Holiday
We'll explore a number of countries which make up modern Europe. Along the way we will develop our skills in both human and physical geography skills and further our historical and cultural knoweldge of these countries as well.
We've just reached the end of our whole school STEM week. Highlights for Class 4 included a visit from Dara from the Bloodhound SSC project and making our own jet-propelled cars; investigating radioactivity and natural dyes with Miss Attride; testing the strength of structures with Mrs Lambert and Mrs Maitipe and visits from a GP and a power-electronics engineer (Phoebe's dad!).
Our Marvellous Maths Learning
This week we have found equivalent fractions and begun to add and subtract fractions (with the same denominator).
This game is all about equivalency. Year 4 do not yet need to work with 'mixed numbers' but some of you may enjoy this challenge!
In Class 4 it is important to be able to recall your times table facts quickly. We will practise them in school but you should also be practising at home at least twice a week. You can practice specific times tables here at www.timestables.co.uk. Adults - if you are looking for advice or ideas for supporting your child to learn their times tables please visit www.oxfordowl.co.uk/for-home/advice-for-parents/help-with-times-tables/.
At the end of term there will be an opportunity to try for a Maths Olympics Award (see Ms Barnham for details) so keep practising!
This term we are learning all about teeth and eating. Class 4 have made models of the four different types of teeth: insicors, canines, premolars and molars and explored the internal structure of teeth.
Computing
This term is all about Coding. All of the children have login details for the 'Scratch' website. They may log in from home to pracise their coding skills if the want to. This week we learned how to select a 'Sprite' and make them move or turn on command.
No homework this week - enjoy your half term!
No spellings over half term!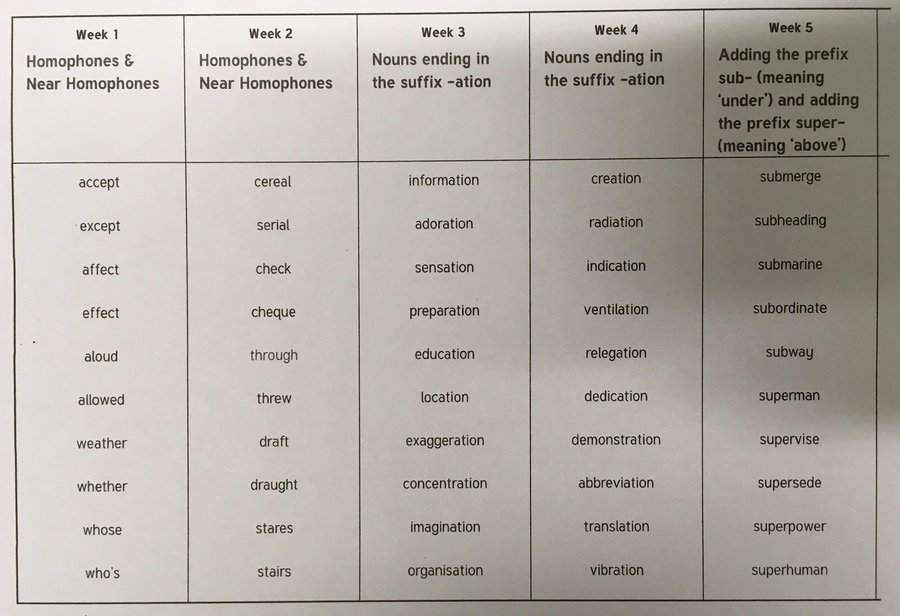 Links to other learning activities
What do you think?
Comments (68)
Show Comments
Dawud
(a couple of days ago)
I LOVE THE HAIF TERM!!!!!!!!!!!!!!!!!!!!!!!!!!!!!!!!!!!!!!!!!!!!!!!!!!!!!!!!!!!!!!!!!!!!!!!!!!!!!!!!!!!!!!!!!!!!!!!!!!!!!!!!!!!!!!!!!!!!!!!! IT'S THE BEST!!!!!!!!!!!!!!!!!!!!!!!!!!!!
Dawud
(a couple of days ago)
MATHS GAME IS EPIC!!!!!!!!!!!!!!!!!!!!!!!!!
Dawud
(a couple of days ago)
I LOVE SCIENCE!!!!!!!!!!!!!!!!
Dawud
(a couple of days ago)
hope you have a good half term
Dawud
(a couple of days ago)
what are we doing in english
Tünde
(less than a month ago)
why is the spelling game gone(can you put it up again please)
archie
(less than a month ago)
I love maths
Indigo
(less than a month ago)
I love the math game!
Florence
(less than a month ago)
I miss you so much.
Nicholas
(about a month ago)
My favourite subject is art
Show More Comments