Key Information about Class Four
Your Teachers are Ms. Attride (Monday-Wednesday) and Mrs. Maitipe (Thursday-Friday). Mr Small, Mrs Grafton and Mrs Benson also work with the class.
PE is on Monday afternoons with Ms. Attride and Thursday mornings with Mr Leach. Children need a pair of trainers, blue or black shorts or trousers, and a plain white or plain house-coloured t-shirt. Don't forget a sweatshirt - we continue to go outside for PE even during the colder months.
Homework and spellings are given out on a Thursday and due back in the following Thursday. Spellings are tested on a Thursday morning.
If you have any questions, please don't hesitate to ask!
Our topic this term is...
Hotwells on Holiday
To finish off our Hotwells on Holiday Europe topic we did some cooking as a class where we cooked two famous European dishes - pizza and chocolate croissants! The class had a fantastic time making (and eating these!) and they did a great job!
On Monday 1st April, the class will be giving a small ukulele performance in school. As you may be aware, in Terms 3 and 4 the class have been having weekly ukulele lessons with Mr Jones from Bristol Plays Music and we thought a small performance would be a great way to end this and celebrate all that they've learnt. If you are free and would like to come along to watch and support the class's performance then please do join us. The performance will be taking place in the school hall and will begin at 2.45pm and end at 3.00pm.
We recently enjoyed our whole school STEM week. Highlights for Class 4 included a visit from Dara from the Bloodhound SSC project and making our own jet-propelled cars; investigating radioactivity and natural dyes with Miss Attride; testing the strength of structures with Mrs Lambert and Mrs Maitipe and visits from a GP and a power-electronics engineer (Phoebe's dad!).
Our class novel for Term 4 is The Lion, the Witch and the Wardrobe by C.S. Lewis. We will delving into the world of Narnia and writing about our own magical mythical lands. The book will be the basis for both a narrative writing unit and a non-fiction unit on reports. We will continue to look at the spelling objectives from the Year 4 curriculum and in particular will focus on misspelt words and using a dictionary and thesaurus to help us with our spelling and writing. You can continue to support your child at home with regular reading practice and with learning their spellings.
The technical writing skills we are learning this term are: using expanded noun phrases, using prepositional and adverbials phrases to aid cohesion in our writing, and using and punctuating direct speech accurately. advert
In week 5 the children wrote and recorded their own radio adverts persuading the public to go out and buy Turkish Delight. The class did a fantastic job; the adverts were bursting with alliteration and catchy slogans - one even featured a Turkish Delight jingle!
Our Marvellous Maths Learning
We have wrapped up this term's Maths learning with a look at data. We have explore discrete, grouped and continuous data sets, representing data we have collected in bar charts and line graphs. Adults: there is a little refresher on data handling for you here: BBC Bitesize
Children: you might enjoy this bar chart activity.
Last week we started a new Maths unit all about numbers in real life contexts. Class 4 have been calculating the duration between two given times and converting minutes to hours and vice versa.
Earlier in Term 4 we learned how to classify quadrilaterals based on their properties. Class 4 know that trapeziums have one pair of parallel sides, but parallelograms have two. They also know that kites have one line of symmetry, but rhombuses have two.
You'll need flash player installed to play this game but it's really fun! You test your knowledge of 2D shapes by splatting them!
The Carroll diagram activity we looked at in lessons is here and the drawing activity is here.
We have also learned how to plot coordinates on a grid. Year 4 only need to work in the 'first quadrant' (positive numbers) but you might enjoy exploring other quadrants too. There are lots of coordinates-based games here.
In Class 4 it is important to be able to recall your times table facts quickly. We will practise them in school but you should also be practising at home at least twice a week. You can practice specific times tables here at www.timestables.co.uk. Adults - if you are looking for advice or ideas for supporting your child to learn their times tables please visit www.oxfordowl.co.uk/for-home/advice-for-parents/help-with-times-tables/.
At the end of term there will be an opportunity to try for a Maths Olympics Award (see Ms Barnham for details) so keep practising!
Our science topic this term is sound. So far we have been on a "Sound Survey" around our school, learned how sounds travels as vibrations and explored pitch and volume.
We have looked at how sound is measured, using a decibels and recorded sound levels around school. We have also learned about sound waves, and how these differ with changing pitch and volume.
Find out more at the BBC bitesize website or by watching this video.
Computing
This term is all about Coding. All of the children have login details for the 'Scratch' website. They may log in from home to practice their programming skills if the want to. We are currently working on short animations, using 'event' and 'control' inputs to sequence our Sprites' actions.
We are really lucky to have Mr Jones from Bristol Plays Music coming in on Monday afternoons in Term 3 and 4 to teach the class ukulele. Our first term of ukulele lessons have gone brilliantly with the class learning lots about the ukulele as well as learning to play along to a number of different songs. We are looking forward to putting on a concert to the rest of the school at the end of Term 4 to showcase their amazing ukulele skills.
28th March 2019
Your homework for the next week and over the Easter holidays is an art and DT homework linked to our topic on Europe. Please choose a famous European landmark and produce a piece of art or DT that represents that landmark. For example, you could produce a mosaic drawing of the Big Ben, you could make a model of the Eiffel Tower out of matchsticks, you could make the Leaning Tower of Pisa out of cake, or you could build the Brandenburg Gate out of cardboard. It is up to you how you choose to visually represent the landmark. You can work independently or in a group.
The homework will be due back on Thursday 25th April. Please ask if any questions and if you find you are not able to complete this at home, let us know and we can find some time in school.
Spellings are tested every Thursday. Over the Easter break, please learn your personal spelling lists which were sent home on Thursday 4th April. These words were either spelled incorrectly in your English book, or during a spelling test. You will be tested on these spellings in the first week back.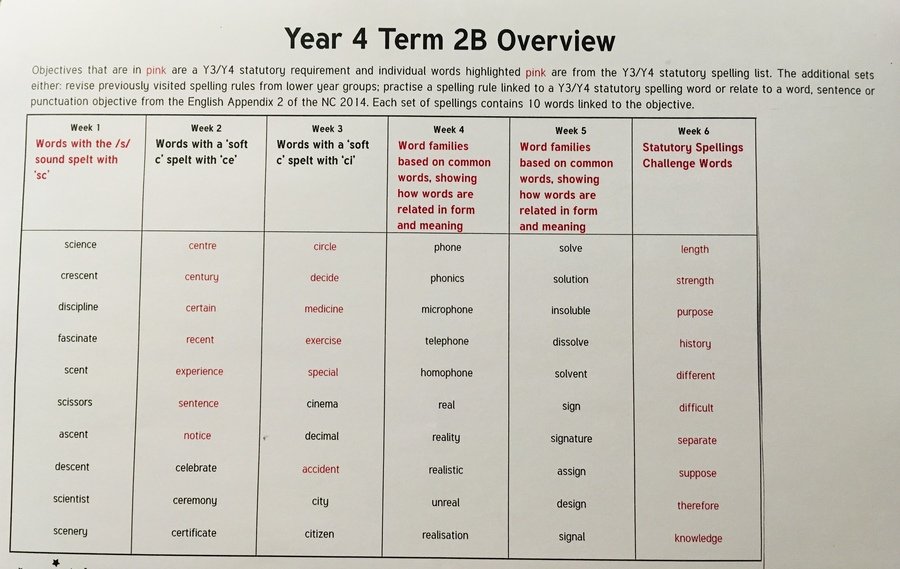 Links to other learning activities
What do you think?
Comments (71)
Show Comments
damiens
(less than a month ago)
I loved all the topics.But I don't have google sheets which google app is it?PLEASE REPLY WHEN YOU KNOW!
Ola
(less than a month ago)
Hello Mrs. Attride I hope you did have fun while Mrs. Maitipe was teaching us on Friday and also bye I will see you on Monday
Ola
(about a month ago)
Hello Mrs. Attride, I hope you have a good half term and also I will see you on Monday
Dawud
(a couple of months ago)
I LOVE THE HAIF TERM!!!!!!!!!!!!!!!!!!!!!!!!!!!!!!!!!!!!!!!!!!!!!!!!!!!!!!!!!!!!!!!!!!!!!!!!!!!!!!!!!!!!!!!!!!!!!!!!!!!!!!!!!!!!!!!!!!!!!!!! IT'S THE BEST!!!!!!!!!!!!!!!!!!!!!!!!!!!!
Dawud
(a couple of months ago)
MATHS GAME IS EPIC!!!!!!!!!!!!!!!!!!!!!!!!!
Dawud
(a couple of months ago)
I LOVE SCIENCE!!!!!!!!!!!!!!!!
Dawud
(a couple of months ago)
hope you have a good half term
Dawud
(a couple of months ago)
what are we doing in english
Tünde
(a couple of months ago)
why is the spelling game gone(can you put it up again please)
archie
(a couple of months ago)
I love maths
Show More Comments