Hello and Welcome to the Year 6 Webpage!

On this page, we'll be sharing our successes through samples of our work and photographs. If you, the members of Class 6, have any ideas of things we could add to our webpage, please let me know and I'll see what I can do.

We've had a busy first term, with our visit to the S.S. Great Britain, the annual West Bristol Arts Trail, of course, our residential visit to PGL at Osminton Bay. Term 2 is already proving to be just as busy. We've been continuing our History topic on the Victorians (which included our fantastic trip to the Gloucester Folk Museum), and have been singing to ease ourselves into the festive spirit whilst preparing for Christmas Concert at St. George's.

Check back soon for updates about the start of our new year!

- Mr. Edwards

Click Here to access the songs we are learning for our performance at St. George's later this term.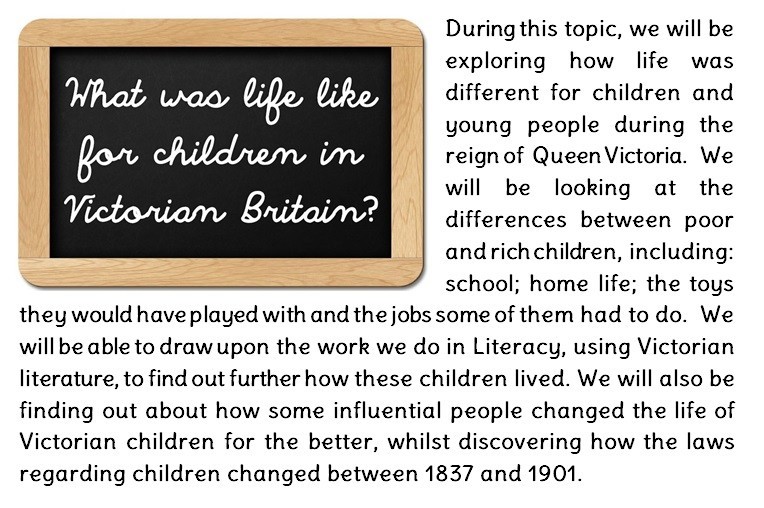 As part of our History topic, Class 6 visited the Gloucester Folk Museum to experience what life was like for children during Victorian Britain. During the visit, we were transported back to the 1800's and took part in Victorian style lessons (and a drill) with a rather fierce Victorian school teacher in a Victorian classroom. We used slate pencils and blackboards, sat in authentic Victorian desks, tried our hand at writing with pen and ink and some of us were event subjected to authentic Victorian punishments! Following this, we then explored how Victorian's would carry out their domestic duties and had a go at doing the laundry, Victorian style! We had a great day, but at the end, we all agreed that we much prefer school in 2017!

Class 6 had a brilliant residential visit to PGL at Osmington Bay! Whilst there, despite the questionable weather, they all embraced the challenges available and threw themselves into every activity with great enthusiasm. We were extremely proud of each and every one of you during our time on camp and you were all brilliant ambassadors for Hotwells! You can click here to visit our PGL Blog to see what we got up to during the week or click here to visit the Gallery.


As part of our History topic on the Victorians, Class 6 visited Isambard Kingdom Brunel's ship, the S.S. Great Britain, to learn more about the world's first iron-hulled, propeller driven passenger liner and its chief engineer, Brunel. During the visit, we attended a workshop where we learned about some of the passengers who travelled on board the ship and the history of the ship, including how it came to be back in Bristol's Floating Harbour. Part of the trip also enjoyed dressing up as Victorian passengers and you can see a selection of our photographs from the visit below.
During the visit, Class were excellent ambassadors for our school and we had several compliments about their brilliant behaviour and excellent manners! Well done, Class 6!
As part of our topic on Famous Victorians, we have been learning about the achievements of Queen Victoria.

Most Victorian classrooms would have a portrait of the Queen on display and so we have produced our own portraits to display in our classroom too! We used charcoal and graphite pencils to produce these superb pieces of artwork and we are sure that Queen Victoria would also be suitably impressed with the finished results. Well done, Class 6!

We'd love to hear what you think about our Class 6 page. You can let us know by leaving a comment below.
Comments (75)
Show Comments
Mr. Edwards
(about a day ago)
I'm glad you're enjoying our Science topic, Adrianna. I think it's really interesting stuff too!
Mr. Edwards
(about a week ago)
Hi Olwen. If you click on the link at the top of the page, it'll take you to the page with the music for the St. George's Concert. You can also download the lyrics from there too.
Olwen
(about a week ago)
I've got that Andy and the odd sox song stuck in my head;I can't stop singing it!
Olwen( again!)
(about a week ago)
Hi Mr. Edwards! I'm having a bit of trouble locating the lyrics for the Christmas songs
Olwen
(about a week ago)
Hello Mr. Edwards!!!Im really looking forward to tomorrow! I had a lot of fun today pretending to be a scullery maid and making up jobs for her to do! See you tomorrow, Olwen
Daisy
(about a week ago)
Will you actually examin our hands. I will make sure mine are the cleanest. See you tomorrow.
Mr. Edwards
(less than a month ago)
The letter for the Gloucester Folk Museum trip will have been emailed to your mum. If she hasn't got it, let me know and I'll print one out for you...
Alma
(less than a month ago)
Oh I thought i wasn't there when you handed the letters for the gloucester Folk Museum but I don't think they have been handed out yet. Oops!
Mr. Edwards
(less than a month ago)
Hi Daisy. Please don't apologise for the messages; I'm really glad that you're using the website so regularly! The Gloucester Folk Museum is a really interesting trip and I'm sure you'll learn lots! Well done for listening to the songs Alma: we'll work on them in class over the coming weeks and we'll crack those high notes (or at least try to!) and if we can't, we'll just pretend to look like we can! And which form do you mean?
Alma
(less than a month ago)
hey Mr. E! I have listened to some of the song and for most of them i can't go that high but they sound good. Do we have to hand in the slips by next tuesday?
Show More Comments