Hello and Welcome to the Year 6 Webpage!

Here, we'll be continuing to share more of our successes through samples of our work and photographs. If you, the members of Class 6, have any ideas of things we could add to our webpage, please let me know and I'll see what I can do.

Can you believe we're already over two thirds of the way through the year? How time flies! Now you've had the chance to show what you know in the Key Stage 2 SATs, we can launch straight into our production rehearsals to keep us busy! I can't wait. Visit the Production Page (by clicking on the link above) for music and all production related news.

Let's keep up the great work, Year 6!

- Mr. Edwards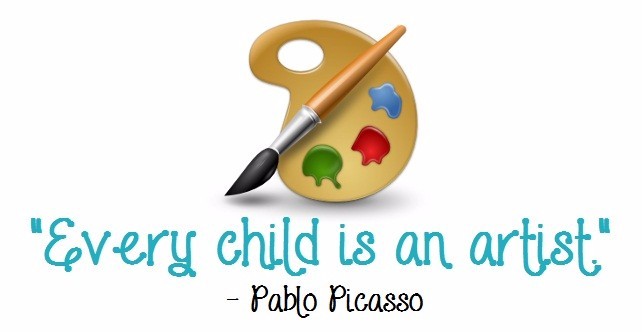 During the last week of Term 5, we had our annual Arts Week! During this week, we produced a range of artwork - from our Roy Lichtenstein self-portraits to our fantastic Polynesian Tiki Head art - and Class 6 enjoyed working with children across the school in our Mixed-Age Workshop. As always, we were so impressed by the artwork produced by the children. They were asked to choose the piece of artwork they were proudest of producing during the week, which you can see in the gallery below. We're so lucky to have such creative and resilient artists in Year 6; well done to you all!

After the success of our Mount Fuji artwork, and as part of last term's topic on Water, we revisited the artwork of Hokusai, this time looking at the iconic 'The Great Wave'. We used watercolour paints and outlined the detail using black fine liners and I think you'll agree that the finished results are brilliant! Well done, Class 6!

As part of their Half Term homework, Class 6 were set the challenge of producing a visual fact file or model of a mountain or volcano of their choice - and they did not disappoint! We have been so impressed with the superb, creative projects that have come into school this week. We have had fantastic models, volcano candles, mountain games, lino prints, fact files and even edible mountain cakes! Well done Class 6! Below are a just a selection of our masterpieces.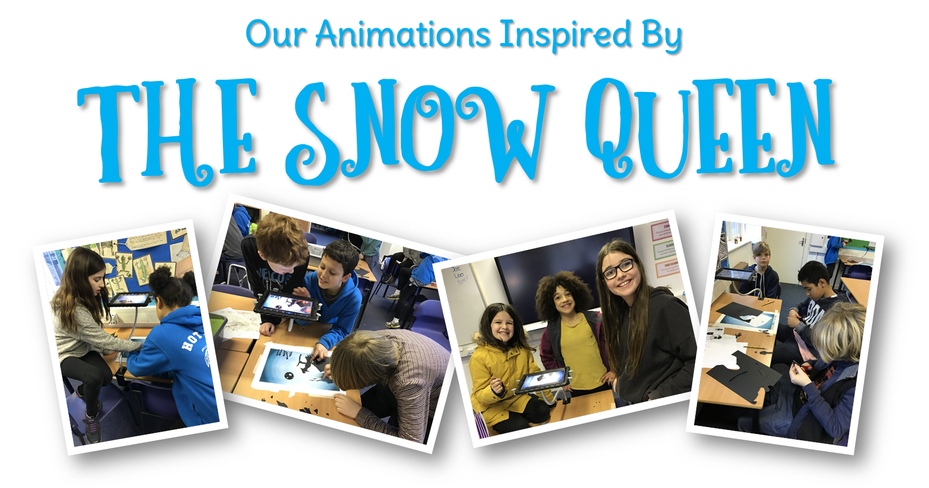 Class 6 have enjoyed developing their animation skills while looking at the work of Lotte Reiniger, who is considered to be the pioneer of silhouette animation, and inspired by our work on Hans Christian Anderson's fairy tale, The Snow Queen. After seeing some of Reiniger's animated films, we then created our own small, intricate silhouettes to use as shadow puppets (with the added challenge of making the figures moveable) before using animation software to create the moving images. We think you'll agree that the finished results are absolutely superb! Well done, Class 6!

As part of our topic work on the Mountain Environment, we have been looking at the work of the Japanese artist, Katsushika Hokusai. Hokusai produced a series of woodprints called 'Thirty Six Views of Mount Fuji' (although the series actually consists of forty-six pieces) between 1826 and 1833 and the series shows Mount Fuji in different seasons and weather conditions from different places and distances.
We used the piece, 'South Wind, Clear Morning' as a stimulus for our own artwork and recreated the image using watercolour paints. During our art lessons, we looked carefully at Hokusai's composition, use of colour and the detail he had chosen to include and replicated this in our own artwork.
We think the finished results are superb! You can see a selection of our finished pieces below.

| | |
| --- | --- |
| | |
| Class 6 visit Brunel's S.S. Great Britain | Class 6 on Camp at PGL Osmington Bay |
| | |
| A Very Victorian Christmas at Tyntesfield | Our Learning in Year 6 |
| | |
| Class 6's Easter Experience at Holy Trinity Church | Our Music Workshop with Bradley Stoke Community School |

Want to perfect your punctuation? Or master those multiplication facts? There are some great interactive games and activities on the Class 6 Home Learning Page. Click Here to see more...

We'd love to hear what you think about our Class 6 page. You can let us know by leaving a comment below.
Comments (94)
Show Comments
Mr. Edwards
(less than a week ago)
And we will all miss you too! Bye Bye Charlie G!
Charlotte Goldsworthy
(less than a week ago)
I'll miss yr6 and hotwells. Auviour
Fab Campus
(about a week ago)
"On my way" Koda song from brother bear or "photograph" by Ed Sheeren.
Emily
(about a week ago)
I think we should do when I grow up (from Mathilda) for leavers song
Niamh
(less than a month ago)
I just realised that class 6 is nearly over I don't know why I haven't noticed it before but I was listening to a song the realised we're leaving!!! Wow this is long byesssss
#rose
(about a month ago)
some people are bringing in there homework on friday
Mr. Edwards
(about a month ago)
Hi again, Daniel. When I set the homework last Tuesday, I said the deadline would be this Thursday. I'd like to take photographs for the website and display it in the Library for a while again. Can you bring it in then?
Daniel
(about a month ago)
When will the homework be shared with the class or put up for display? If we're not doing any of that, can you tell me a date and I will bring it in .
Mr. Edwards
(about a month ago)
Hi Daniel. That sounds absolutely fine; I look forward to seeing it. You can bring it in whenever it's convenient for you...
Daniel
(about a month ago)
Can I bring a wooden sword and cardboard shield in for the homework? (The wooden sword has been made to look like a Greek sword. Also I won't mess around with the sword) Also when will the homework be due?
Show More Comments