Hello and Welcome to the Year 6 Webpage!

Welcome back to Term 4! Can you believe we're already over halfway through the year?

This term, we'll be continuing with our topic on the Mountain Environment and will be using our class novel, Sky Song by Abi Elphinstone, for more learning opportunities. I've been really impressed with how engaged you've all been with it during our shared reading sessions. I'm also looking forward to trying some new Art activities as well as learning some new songs. It's such a treat to have such a musically talented class!

On this page, we'll be sharing our successes through samples of our work and photographs. If you, the members of Class 6, have any ideas of things we could add to our webpage, please let me know and I'll see what I can do.

- Mr. Edwards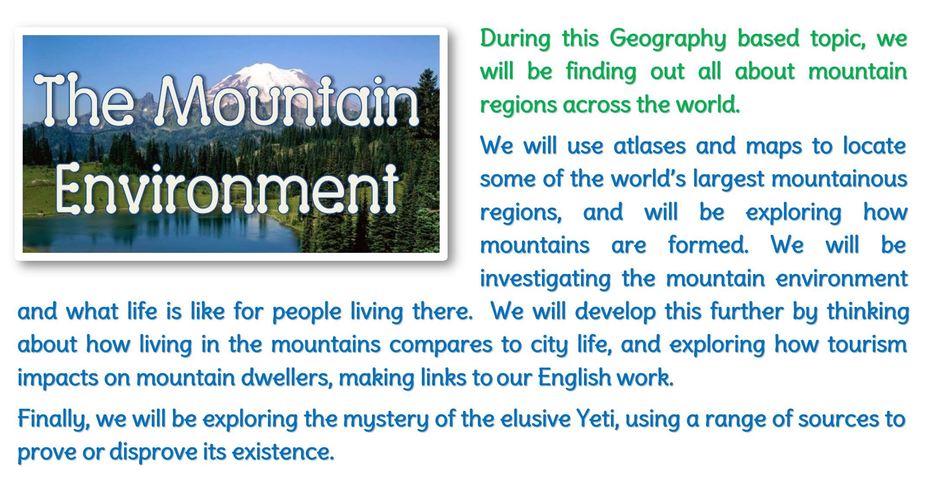 This week, we have been using Hans Christian Anderson's fairy tale, The Snow Queen, as an inspiration for our writing in English. Over the week, we looked at each of the seven shorter stories (or chapters) and rewrote these duringour English lessons. Once we had finished the last story, we used this as an opportunity to further develop our animation skills. We also looked at the work of Lotte Reiniger, the pioneer for silhouette animation, and produced our own silhouettes for our animation films in a similar style. You can see some of our animation masterpieces below!
As we are coming towards the end of our class novel, 'Cogheart' by Peter Bunzl, we have combined our shared text with our computing skills. We used Peter Bunzl's animations as inspiration for our own, taken from the cover's artwork. You can see some of our works-in-progress below.

To launch our new topic on the Mountain Environment, the budding artists in Class 6 have been looking at the work by Japanese artists, Katsushika Hokusai, and his series 'Thirty-Six Views of Mount Fuji'. The series shows Mount Fuji from different locations and in various seasons and weather conditions. We choose two of the pieces - 'South Wind, Clear Sky' and 'Rainstorm Beneath The Summit' - and used these as an inspiration for our own watercolour artwork. I think you'll agree that the end results are fantastic! Well done, Class 6!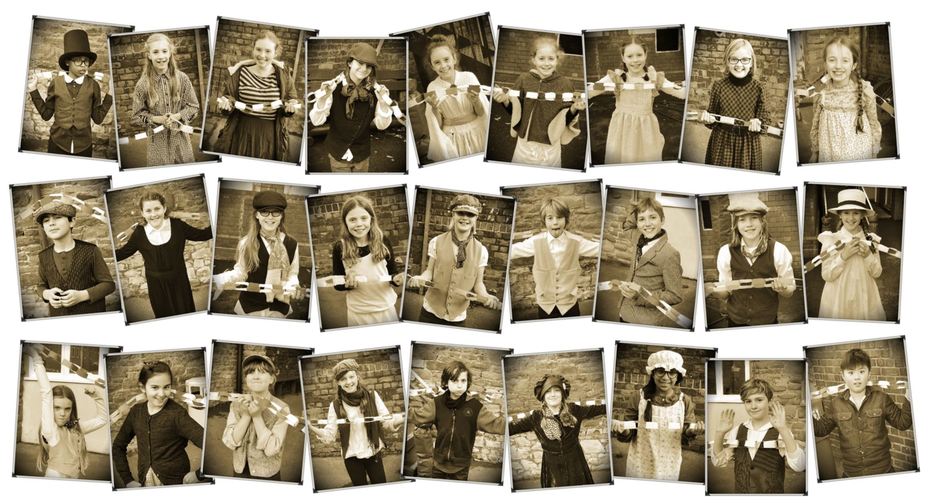 To conclude our topic learning about what life was like for the Victorians, we celebrated Christmas - Victorian Style! During the day, Class 6 had the opportunity to make their own natural table decorations (which looked stunning), to decorate their Christmas cakes, to try their hand at Calligraphy, to make Christmas Crackers, to thread popcorn and to play some traditional Victorian games. We also had an extra-special treat, with Rosa's mum, Kate, bringing in some grammar phones for us to try out.
A big thank you must also go to the parents who gave up their time to come in and support with the activities. And more importantly, a big thank you must go to you, Class 6! You were absolutely brilliant and I loved the effort you all made with your costumes. You looked superb!

We've had a busy time in Class 6, getting stuck into some festive Design and Technology projects! As part of our DT Day, we created our own natural Christmas decorations which we will be using to decorate communal areas of the school. We also spent the afternoon sewing our own mini-Christmas Stockings using blanket stitch. As if that wasn't enough, we enjoyed making our own mini-Christmas cakes which we'll be decorating during our Victorian Christmas Day!

As part of our History topic, Class 6 visited the Gloucester Folk Museum to experience what life was like for children during Victorian Britain. During the visit, we were transported back to the 1800's and took part in Victorian style lessons (and a drill) with a rather fierce Victorian school teacher in a Victorian classroom. We used slate pencils and blackboards, sat in authentic Victorian desks, tried our hand at writing with pen and ink and some of us were event subjected to authentic Victorian punishments! Following this, we then explored how Victorian's would carry out their domestic duties and had a go at doing the laundry, Victorian style! We had a great day, but at the end, we all agreed that we much prefer school in 2017!

Class 6 had a brilliant residential visit to PGL at Osmington Bay! Whilst there, despite the questionable weather, they all embraced the challenges available and threw themselves into every activity with great enthusiasm. We were extremely proud of each and every one of you during our time on camp and you were all brilliant ambassadors for Hotwells! You can click here to visit our PGL Blog to see what we got up to during the week or click here to visit the Gallery.


As part of our History topic on the Victorians, Class 6 visited Isambard Kingdom Brunel's ship, the S.S. Great Britain, to learn more about the world's first iron-hulled, propeller driven passenger liner and its chief engineer, Brunel. During the visit, we attended a workshop where we learned about some of the passengers who travelled on board the ship and the history of the ship, including how it came to be back in Bristol's Floating Harbour. Part of the trip also enjoyed dressing up as Victorian passengers and you can see a selection of our photographs from the visit below.
During the visit, Class were excellent ambassadors for our school and we had several compliments about their brilliant behaviour and excellent manners! Well done, Class 6!

We'd love to hear what you think about our Class 6 page. You can let us know by leaving a comment below.
Comments (25)
Show Comments
Daisy
(less than a week ago)
I really enjoyed last term it was really fun , it was so nice of you yo bring in a doughnuts, they tasted amazing. See you on Monday.
Alma
(about a week ago)
Hey Mr. E! I have really enjoyed doing the singing thing in the classroom! And by the way thanks for the doughnuts! See you next term!
Eleanor
(less than a month ago)
I am so happy I did my first solo and happy I finally did it!!
Stephen
(less than a month ago)
As a parent of a Year 6 child, I am very impressed with the Class Dojo App the class teacher uses. I am kept up to date with all of my daughters learning (which looks far more stimulating, varied and relevant than when I was at school) and I also know what her homework is and it's due date each week. Many thanks for including parents in day to day school life.
Sanyia
(less than a month ago)
I liked those videos for the dal festival. Good thing she brought another tin of it because me Leah and Daisy ate it all.
Eleanor
(less than a month ago)
I can't wait to go to London!!!
Esme
(less than a month ago)
Everyone's animations are really good! I really enjoyed watching them.
Mr. Edwards
(about a month ago)
Hi Lettie! As requested, I've uploaded all of the finished Snow Queen animation videos that were shared with me. Enjoy!
Mr. Edwards
(about a month ago)
Hi Cherry! I'm glad you enjoyed our little singing session on Friday; I loved it too! And go for it with the solo. What have you got to lose?
Cherry
(about a month ago)
Hi mr Edwards! On Friday, I really enjoyed singing how far I'll go and if we do it again I'm definitely going to do a solo.
Show More Comments