Tuesday 5th April 2022
In Computing this term we have been building on our digital photography skills from Term 1 to create our own stop motion animations! We used the Stop Motion Studio app on iPads to create our animations. We used the 'onion skinning' technique, where each frame is overlaid onto the next one. The children could then see where their objects had been and use this to move them across their backgrounds as the frames progressed. We had lots of fun making our animations!
Friday 11th March 2022
In Art this term we have been building on our collage skills from term 3. Today we used textiles and other objects to make abstract collage pictures using sticky-back plastic. We talked about the different colours, patterns and textures of the materials we had available to make our pictures with. We know that abstract means not like real life and we focussed on carefully choosing and arranging our materials to create the desired effect. We noticed that because we used a transparent backing we had created 8 different pictures, depending on which way round and form which side we viewed our pictures!
Thursday 3rd February 2022
Today Class 2 had an exciting visit to We The Curious! We took part in a 'Build it!' workshop, linked to this term's Science learning all about the properties of different materials.
We tested different building materials to see which are the most suitable to build a house from. We even got to build our own house! After the workshop, we had a fantastic time exploring the exhibition space and feeding our curiosity about the world!
Friday 7th January 2022
In Art this term we are exploring printmaking techniques.
This week we looked at the print 'Strawberry Thief' by William Morris and explored making our own repeating prints using potatoes.
We made collograph prints by applying collage materials to our sketchbooks, which we printed on top of. We cut our potato printing bocks into interesting shapes to make our own unique patterns. We explored the relationship between the positive space created by the ink on the print and the negative space left where we had removed some of the printing surface.
We noticed that we can change the effect of a print by changing how firmly we press down on the block. We also noticed that printing onto different textures and colurs of paper gives us different effects.
In Science we have been learning about animals including humans and what our bodies need to survive. This week we learned about the heart and its role in pumping oxygenated blood around our bodies to help keep us going.
We carried out an investigation to see what effect exercise has on our heart rate. We carried out a range of activities including running, star jumps and slow walking balancing bean bags on our heads! We found and measured our pulse after each activity and recorded our results.
We noticed that when we do vigorous exercise like running our heart rate increases a lot, but when we are doing less vigorous activities such as walking or reading a book, our heart rate is lower. Our heart rate increases when we exercise because our muscles need more oxygen when they are working harder!
In Music this term we are thinking about the sounds of the sea and making music to reflect those sounds. We have been looking at how we might use different types of instruments or changes in pitch to evoke the sounds of a calm sea or a stormy sea.
In Art, we practiced using colour mixing to create lighter and darker shades of blue. We applied this skill to paint our own calm and stormy sea paintings. Can you tell which of our paintings are calm and which are stormy?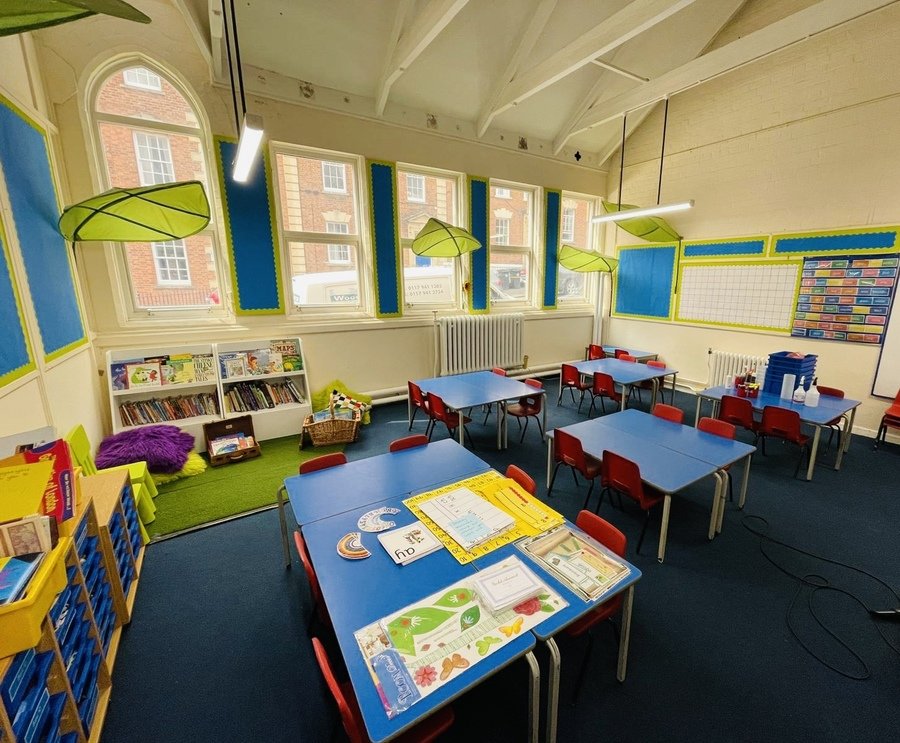 Comments
We'd love to hear what you're enjoying about Class 2 this year.
You can leave a comment in the Guestbook below.
Comments (109)
Show Comments
Juno
(a couple of months ago)
I have been really enjoying my learning this month. Especially The Great Fire of London! ❤️‍
Juno
(a couple of months ago)
I have been really enjoying the Great Fire of London.
Frederick Bond
(about a year ago)
I'm enjoying the English that we are doing so much that I bought the odyssey.
Maha
(about a year ago)
Hi Ms Barnham!!
Frederick Bond
(about a year ago)
I'm surprisingly enjoying COVID 19 school online.Best wishes!!!
???????? avery
(about a year ago)
hi i miss school
Frederick Bond
(about a year ago)
Dear ms Barnham I am really excited for the google meeting tomorrow. I really enjoy doing Google meet。
Ms Barnham
(about a year ago)
Well done Rufus! The answer is to do with 3D shapes. We draw the number 1000 by drawing a picture of a cube. Can you remember how to draw a cube? See if you can have a go.
Rufus Copp
(about a year ago)
Hi Ms Barnham, I remember number of the day is something to do with boxes but I cant quite remember what? Can you help please? Rufus
Frederick Bond
(about a year ago)
I am really looking forward to doing are Google meet with ms Healy.
Show More Comments
Things to help you learn...
Click on the small picture of the game to play or view the website.