Welcome to Year 3 and to the start of Key Stage 2! On this page I will share helpful learning links with you as well as photos of our learning. I will also upload your weekly spellings for you. More information about the Year 3 curriculum this term can be found in the paragraph below.
Please don't hesitate to let me know if you have any questions and don't forget to leave a comment at the bottom of the page.
- Mrs. Healey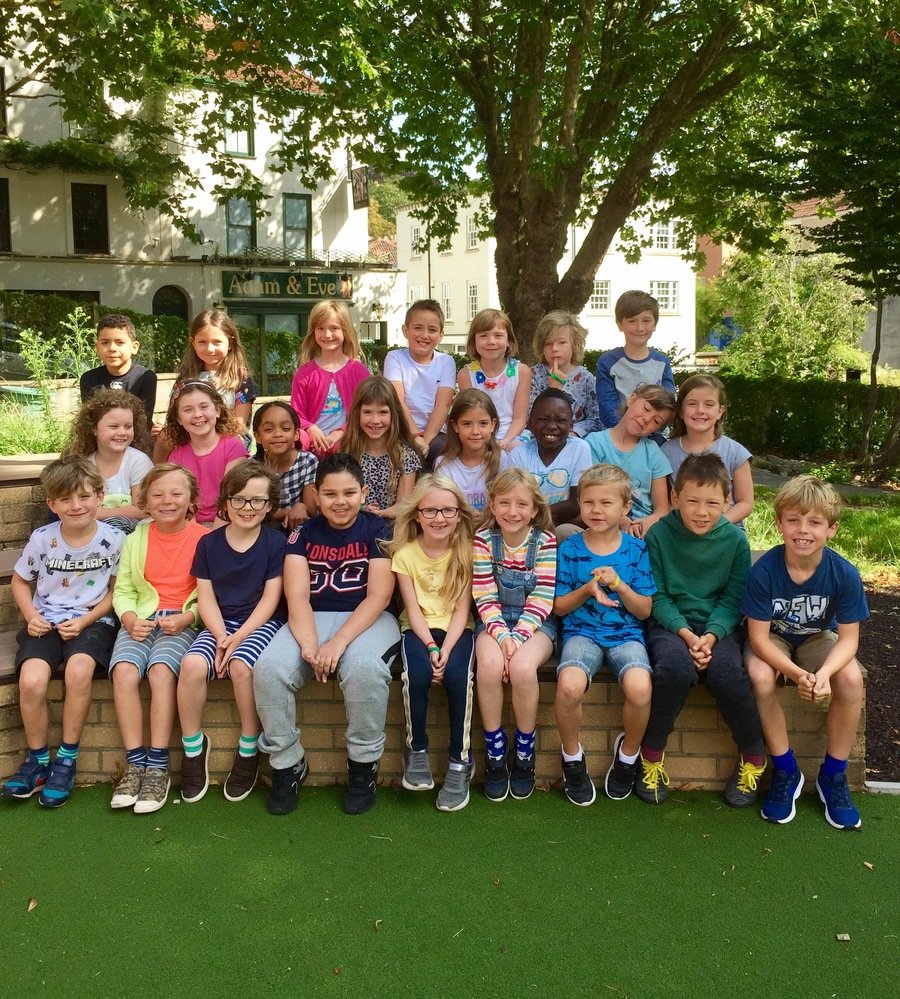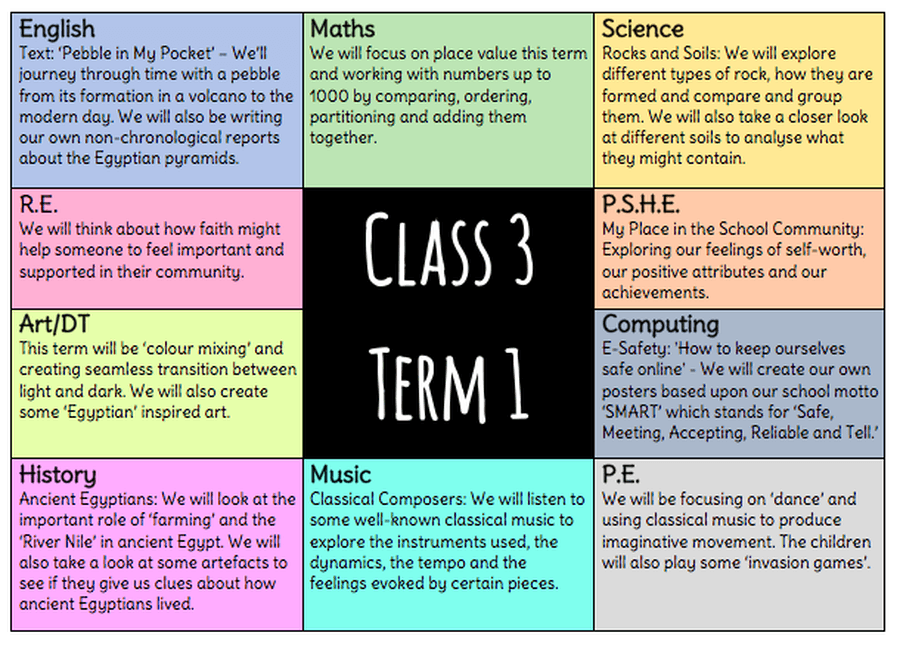 (Click on the links below to start to explore our main topics this term).
Below is a site with lots of games to help you learn your times tables.
There are also a couple of games to play to help with number fact knowledge. Have fun!

Here are your spellings for this week. You will be tested every Wednesday.

Remember to use your 'Dicey' spelling strategies or 'read, cover, write, check' to help you to learn them. Good Luck!

As part of our Music and P.E. sessions this term we are using classical music to inspire us. This week we have been learning about Benjamin Britten and his piece of music called 'Storm' which is part of an opera. We have listened carefully to the dynamics (volume), Tempo (speed) and instruments and used this to guide our movements as we dance. Back in the classroom we then watched the piece of music being played by an orchestra and identified the instruments that were used to create the dramatic part of the storm and the section that represented the storm clouds disappearing and the sun coming out.

Class 3 have been working on their 'Place Value' knowledge today. They have played some games based on important skills to build their fluency when dealing with numbers. We are now working with numbers up to 1000. We have ordered, compared and partitioned numbers. We have followed clues to identify a particular number and we have also represented the same number in many different ways using a range of equipment.

We have kicked off our 'Rocks and Soils' topic this week by searching for rocks around our school. We have looked carefully at how they have been used and realised that they had been used for a wide variety of things! We have discovered that they were different types of rock and often didn't look or feel the same as others. We started asking the question 'what different types of rocks are there?' and 'why had these types of rocks been used for different things?'...we will try to answer these questions this term.

Class 3 have made such a wonderful start to the school year! They have taken on a huge amount of new information and new routines but have done so with maturity and a smile! They particularly impressed us when taking part in a 'treasure hunt' where they had to search for clues and then solve them to find the next one. I am really looking forward to this year and I hope the children are too!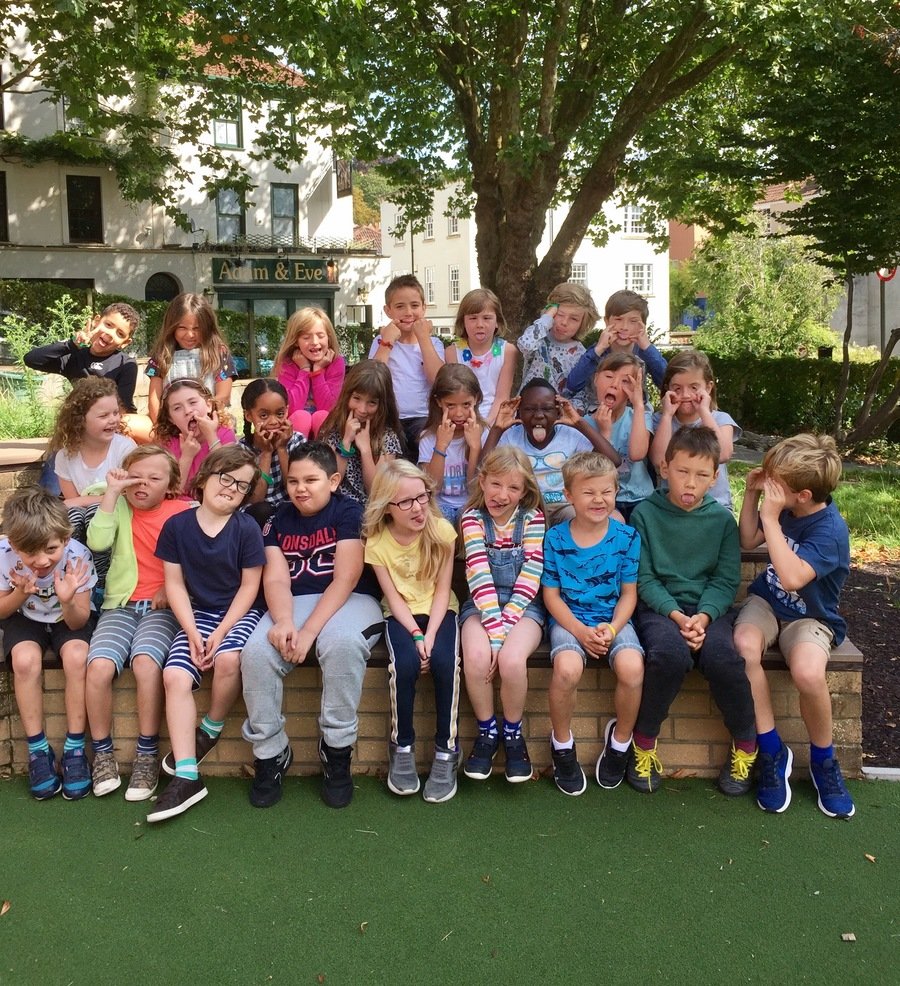 We'd really like to hear what you are enjoying about being in Year 3.
You can share your thoughts and ideas by adding a comment using the Guestbook below.
Comments (158)
Show Comments
Mrs. Healey
(about a week ago)
Thank you for your comments so far Class 3s! I am excited about going to the museum as well Nell. I've been before but I always learn something new. I'm looking forward to doing art with you Tess. We will do some painting on Thursday which will involve creating some colour wheels and blending colours from light to dark. I love painting!
Tess
(about a week ago)
I have enjoyed these first few days with you. I am looking forward to doing art with you.
Nell
(about a week ago)
Hi Mrs.Healy I am excited to go to the museum and go to the Egyptian exhibition and hold Egyptian things and I am also be looking forward to do dance from Nell
zack
(about a week ago)
So far in year 3 my favourite thing has been colouring in the picture of Tutankhamun and Rah the sun god.
Gryff
(about a week ago)
This is going to be one of my favourite classes ever!
Mersina's Grandma
(a couple of months ago)
Thanks so much for sharing photos and information about what Year 3 have been doing. I do not live in Bristol so it has been wonderful to be kept up to date with what Mersina is doing at her new school. You sound a lovely teacher!
Mersina
(a couple of months ago)
Hi Mrs.Healey! I have no idea what to say. Roses are red Ketchup is too I love art And so do you
AMELIE
(less than a year ago)
I loved art today about the Amazon Rain forest it was so colourful!!!!!
Mrs.Healey
(less than a year ago)
We all had a lovely time at Parliament Mersina. Year 6 learned a lot! I hope you all had a great day too. ;0)
Mersina
(less than a year ago)
Hello! How was your trip today Mrs. Healey? I hope you enjoyed it!
Show More Comments