To conclude last term's RE topic focusing on Christianity, Year 6 were lucky enough to be invited to Holy Trinity Church, Hotwells, to take part in an interactive Easter experience. During the visit, we worked in small groups to explore the key events in the Easter story and how these all played a part in the Easter story becoming so significant in the Christian faith.
The volunteers leading the session were extremely impressed with the maturity of Class 6 as well as their ability to reflect deeply and ask thoughtful questions. Well done, Class 6!

As part of our History topic on World War II and the Battle of Britain, Year 6 were set the home-learning project of producing their own model Anderson Shelters. The brief was to be as creative as possible using whatever materials or techniques they wanted to. We were so impressed with the level of detail that our designers had gone into when making their models. We also very much enjoyed eating one of the models which had been made out of cake and fondant - it made a delicious shelter! Great work Class 6!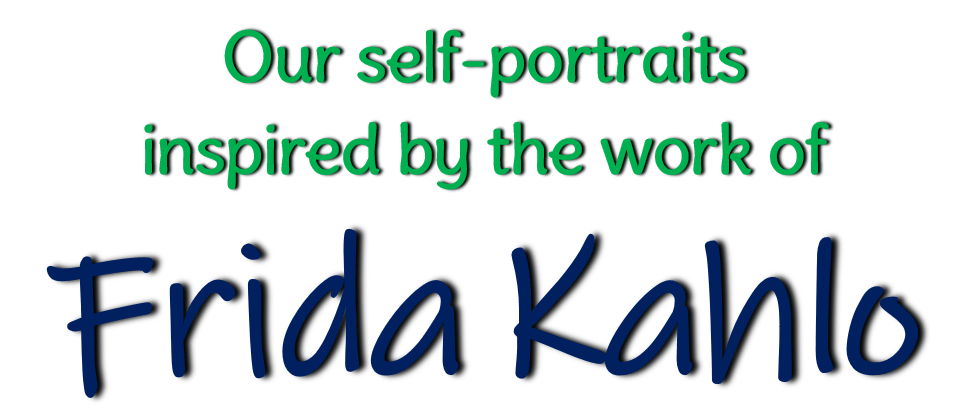 As part of our Art lessons, we have been looking at the work of the artist, Frida Kahlo. Before we completed our own self-portraits in Kahlo's style, our exploratory work involved using natural forms, such as fruit, to create large scale pieces of artwork; looking at facial features to produce detailed sketches; and exploring a range of materials including pastels, paint, charcoal and pencil. We then combined these skills and materials to produce our finished pieces and you can see a selection of these below.


During the final week of our first term, we headed off to the beautiful Weymouth coast for a week's residential at Osmington Bay. Whilst there, our action-packed itinerary saw us taking part in a whole range of activities which included Abseiling, Climbing, Rifle Shooting, Kayaking, Raft Building, the Trapeze, Jacob's Ladder and the Giant Swing. Year 6 were all absolutely brilliant and we were so proud of the way that they embraced every opportunity - even if some of them were slightly terrifying! You can view the Gallery of photos from our visit by clicking here.


In preparation for our annual Art Exhibition, we visited the local Underfall Yard to try our hand at some photography. Whilst there, we thought carefully about light and shadow, the composition of our photos and how we could use height when capturing the photos and, we think you'll agree, the end results are absolutely brilliant. It was nice to receive such positive feedback from people who viewed our artwork at the Exhibition too!

As part of our History topic learning about the importance of the Industrial Revolution, Year 6 visited the S.S. Great Britain to learn more about the many achievements of Isambard Kingdom Brunel and the role he played. We enjoyed taking part in a workshop finding out about passengers who travelled on board the ship as well as learning more about Brunel.

Check out some of the links below for you to use at home. The Reader Teacher website is a fantastic resource to find out more about recently released books for young people and to discover new authors to try. Furthermore, remember the importance of knowing your times tables confidently as this will help you in so many areas of Maths: Times Tables Rockstars is a great way to practise these.

Comments (172)
Show Comments
MOLLIE (the cool egg)
(less than a year ago)
So i look so cool singing ;) I enjoyed it My parents said "It was loveley thank youuu!!!!"
Evan Leach (The Cool Guy In Year 6 Currently)
(less than a year ago)
Year 6 camp was so much fun! Time went by so quickly, it's unbelievable! However, (I was going to use the word 'but' but I remembered not to) what is believable is my name! Bye!
Xinkai Wu
(less than a year ago)
Wow, it seems like such a long time ago since I sat through the SATs, and yet I can still remember it like it was yesterday. Hope you all the best. Xinkai
Xinkai Wu
(less than a year ago)
Wow, it seems so long ago when I did SATs, and yet I remember it like it was yesterday. Good luck with your future year 6s! Xinkai
Ola
(less than a year ago)
Hello! It has been some days since we left. I will miss everyon at Hotwells. We will all have our yearbook to remember everyon by an have lots of memories. We will all have phones to call each other and to remember by.
Sasha
(less than a year ago)
I will miss u all ❤️❤️
Mr. Edwards
(about a year ago)
Hi Nate! Of course we remember you - thanks for dropping by! I hope you're having a great time in Year 7 and are still working hard! :o)
Nate Barnes Y7
(about a year ago)
Hello I'm Nate you might remember me I love the way you guys have settled into year 6 please enjoy it while it lasts. P.S It was my favourite year
Winnie
(about a year ago)
Hi! How are you all? Maybe in the future we can arrange a date for like a zoom. I miss you all!
Mr. Edwards
(about a year ago)
Ola, if you click on the link at the top of the page (where is says 'Click here to visit our Home Learning Page') it'll take you the gallery and you can see the videos of the marble runs there.
Show More Comments