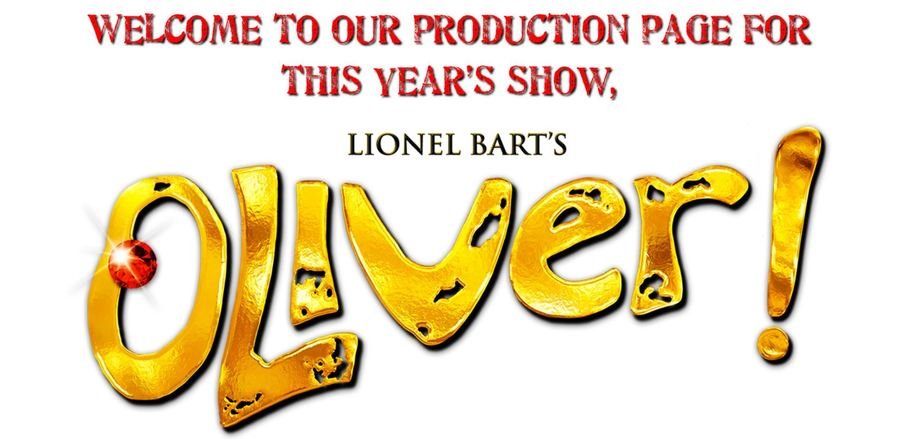 The reviews are in - Oliver! is an absolute triumph!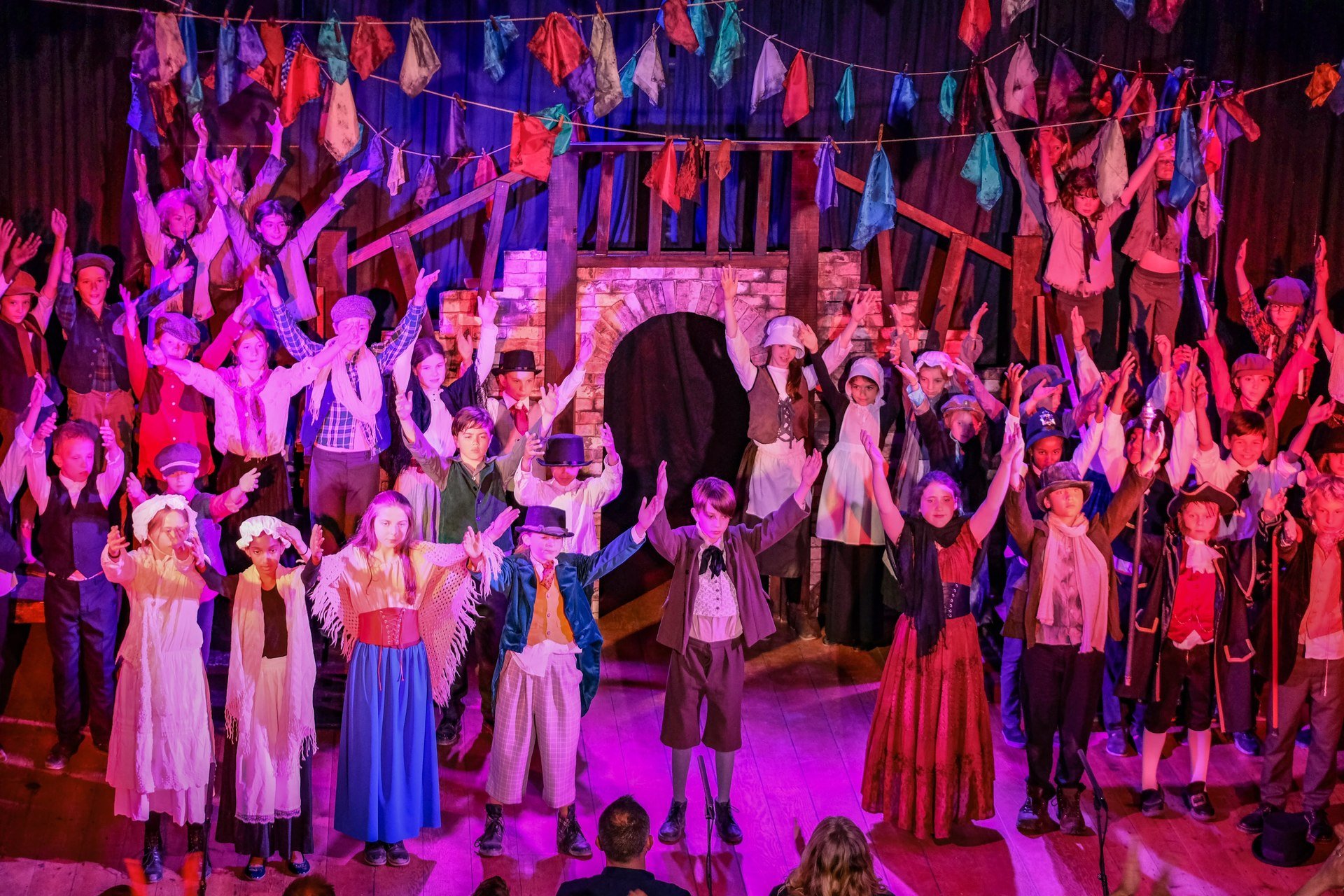 Cast members from Year 4, Year 5 and Year 6 gave three sensational performances of Oliver! to packed-out audiences and we were absolutely blown away by the show! All of that hard work in the run up to the performances really did pay off and everybody at Hotwells is extremely proud of everybody involved in the show! You can view photos from the production in our Gallery by clicking here...

- Monday, 8th July -
After an extremely busy weekend, with lots of parents working hard to set up the performance space, we've been spending the day getting into costumes and using the set for our first run through. The scenery, costumes and cast are all looking West-End-Worthy and, with just a few final tweaks, we're almost ready to perform for packed-out audiences later this week.
Here are some of the photos from our first dress rehearsal. Keep checking back for further updates...

- Monday, 1st July -
With just over a week until our opening night, we have been extremely busy in Oliver! Central continuing with rehearsals for our production. However, lots of work has also been going on behind the scenes in order to get things ready.
A group of parents have been busy co-ordinating the many costumes and props needed for the show (with many of the cast needing multiple costume changes) and our set has been built and decorated ready to be installed in Hope Chapel this coming weekend, ready for our performance! It looks absolutely fantastic and we're so lucky to have such a committed and talented bunch of parents working tirelessly to bring it all together! We can't wait to see it all come together now!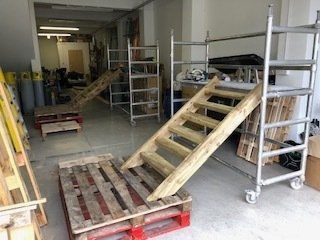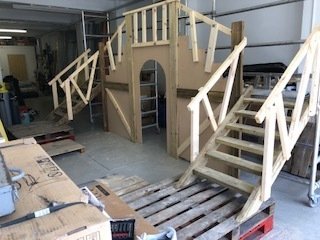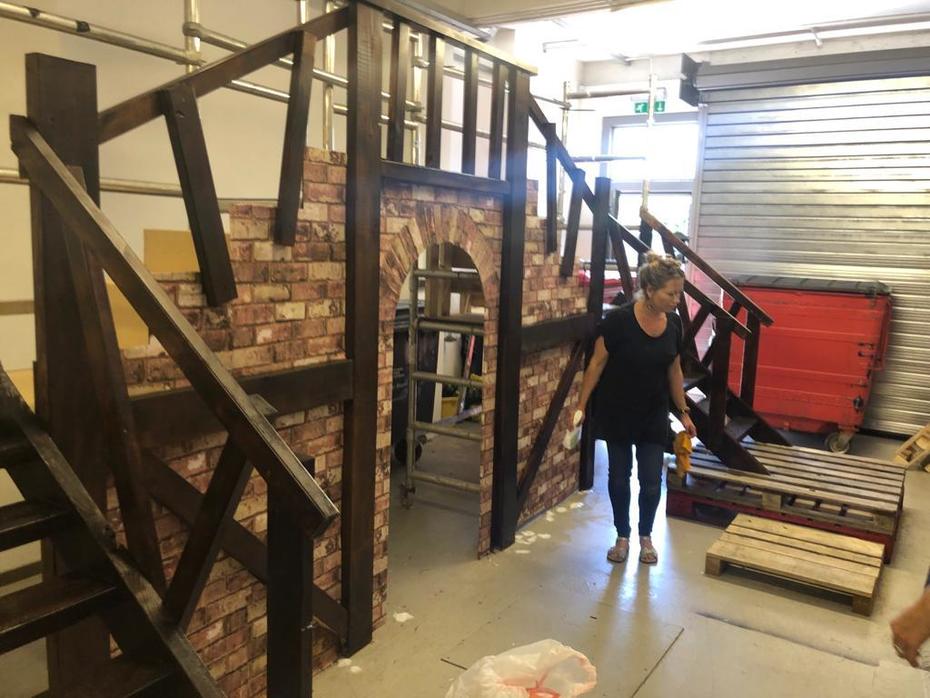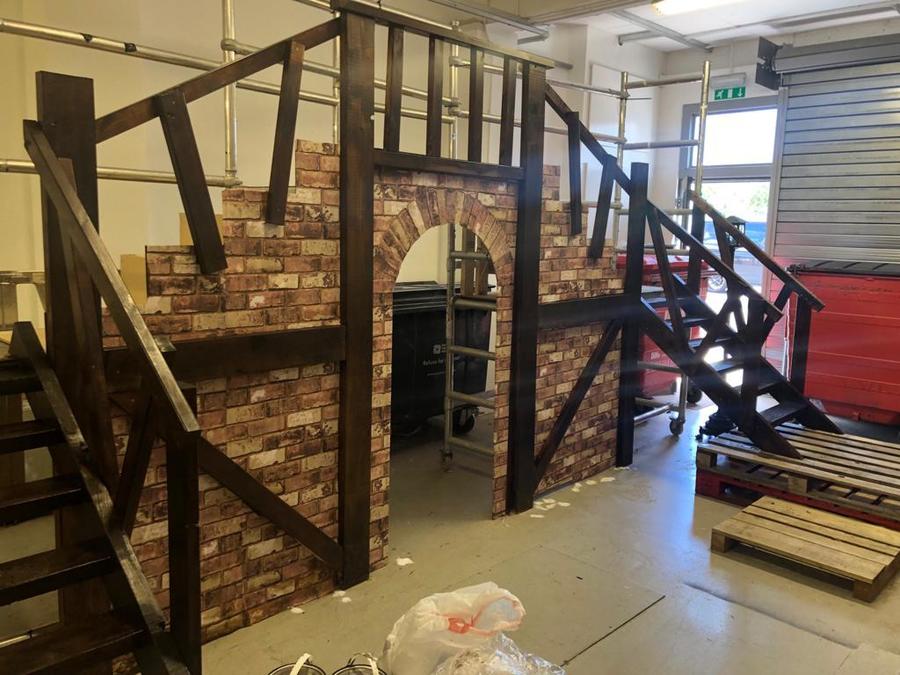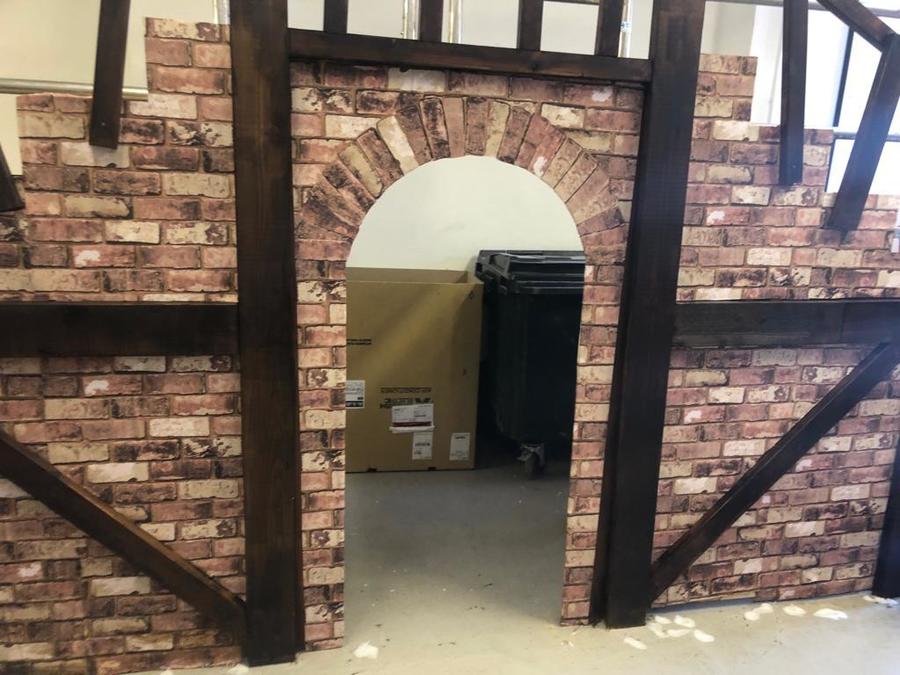 - Tuesday, 18th June -
It's been another busy day here in the Oliver! camp, as we've been zooming through choreography for the show. In just one afternoon, we managed to choreograph 'Who Will Buy?' and 'I'd Do Anything' and with a bit of work, they are going to look fantastic! Well done to all of the cast involved!

- Friday, 14th June -
It's just four weeks left until our actual performances - what a scary thought! Luckily, our cast are still extremely hard at work, bringing the show together and we've had a busy but productive week! This afternoon, we had another busy afternoon with Georgie where we revisited 'Food, Glorious Food', followed by choreographing 'Oliver!' before we began working on the scene in Fagin's Den, starting with 'Pick a Pocket or Two'. You can see the first rehearsal for this in the video below:

- Wednesday, 12th June -
After another busy afternoon of rehearsals on Wednesday, we have finally finished 'Consider Yourself' (It's certainly a long song, and Georgie still needs to add a few final touches but hoorah!) and we also welcomed our Year 4 cast to choreograph 'Food, Glorious Food' which is already finished! Well done for such speedy work to our Year 4, 5 and 6 cast! It's looking fantastic already! You can see the videos and photos of our rehearsals below:

- Friday, 7th June -
We've a busy week rehearsing for the show, with two afternoon sessions led by Georgie. During these choreography sessions, we've continued working on 'Consider Yourself' and have learned 'Oom Pah Pah' which is looking great! You can see video clips of the rehearsals below. Well done to all of the cast involved and keep up the great work!

- Friday, 24th May -
On Friday, we launched into our first choreography rehearsal for the show with our choreographer, Georgie. The first number we worked on was 'Consider Yourself' with our Artful Dodger (Matilda), our very own Oliver Twist (Louis) and the Year 5 and 6 ensemble! You can watch a snippet from our rehearsal below!

Below are some of the songs we'll be working on over the coming weeks. It would be great if you could listen to them to familiarise yourself with the songs before we start rehearsals. If you would like me to add any more songs, please let me know by leaving a comment in the Guestbook below.
Song Lyrics for Consider Yourself

Comments (20)
Show Comments
Lila
(less than a year ago)
Oliver was sooo fun I can't wait for our play!
Aaya
(less than a year ago)
AWWWWWWWWWWWWWW. I had just found this and I remembered all of the wonderful memories:(:(:(:(
Fiona
(less than a year ago)
I am so sad that the play is over and that this is our final week in primary! :( I will miss everything and everyone
Mr. Edwards
(less than a year ago)
Hi James. Thanks for the comment. The show is on this Wednesday, Thursday and Friday evening at the Hope Chapel opposite the school. It starts at 7:30pm and is quite a late night but tickets are available via the School Gateway app. (Friday night has sold out though.)
James (reception dad)
(less than a year ago)
It's wonderful to see all the work and it all coming together! Just a question... When is it on? Where? and can children attend? (The timings will help establish this) Thank you
Fiona Foster-Reimer
(less than a year ago)
Hi Mr E I am really having fun in rehearsals! Are you going to put the It's a Fine life up because I wanted to see what i was doing wrong. Really can't wait to see it all come together. ;)
Lila
(less than a year ago)
Can you put the lyrics for the songs up,the rehearsals are SUPER fun!
Mr. Edwards
(less than a year ago)
Thank you for all of your comments, folks! I'm really glad to hear that you're all enjoying the rehearsals for our show - I am too! You're all doing such a brilliant job. Keep up the fantastic work!
Phoenix
(less than a year ago)
I'm really enjoying the rehearsals!
Jon
(less than a year ago)
hi what's up i like the rehearsals! it meeeeeeeeeee
Show More Comments