Welcome to the Early Years at Hotwells Primary School! Our primary aim is for our children to be happy, healthy, safe and secure; for them to make friends and develop a love of learning. We teach children to be creative and curious learners, to be resilient and adaptable and to learn how to be responsible young people; future custodians of the planet.
The Foundation Stage, which includes Nursery and Reception, is the period of education up to the end of the Reception year. The Foundation Stage is all about building the key skills of speaking, listening, concentration, resilience, working successfully with others and being a caring citizen. It is also about developing the early communication, literacy and mathematical skills in order to prepare children for Key Stage 1 of the National Curriculum, which begins in Year 1.
At Hotwells we have high expectations of all children and we provide a safe, inspiring and caring environment in which children learn and develop independence and responsibility. We also know that children learn best when they are happy and engaged and our aim is for Hotwells children to love learning!

You can find out more about learning in the Early Years in our Early Years Curriculum Statement which can be found by clicking here. If you have any further questions, please speak to a member of the Early Years Team or contact the school office and we'll be happy to help!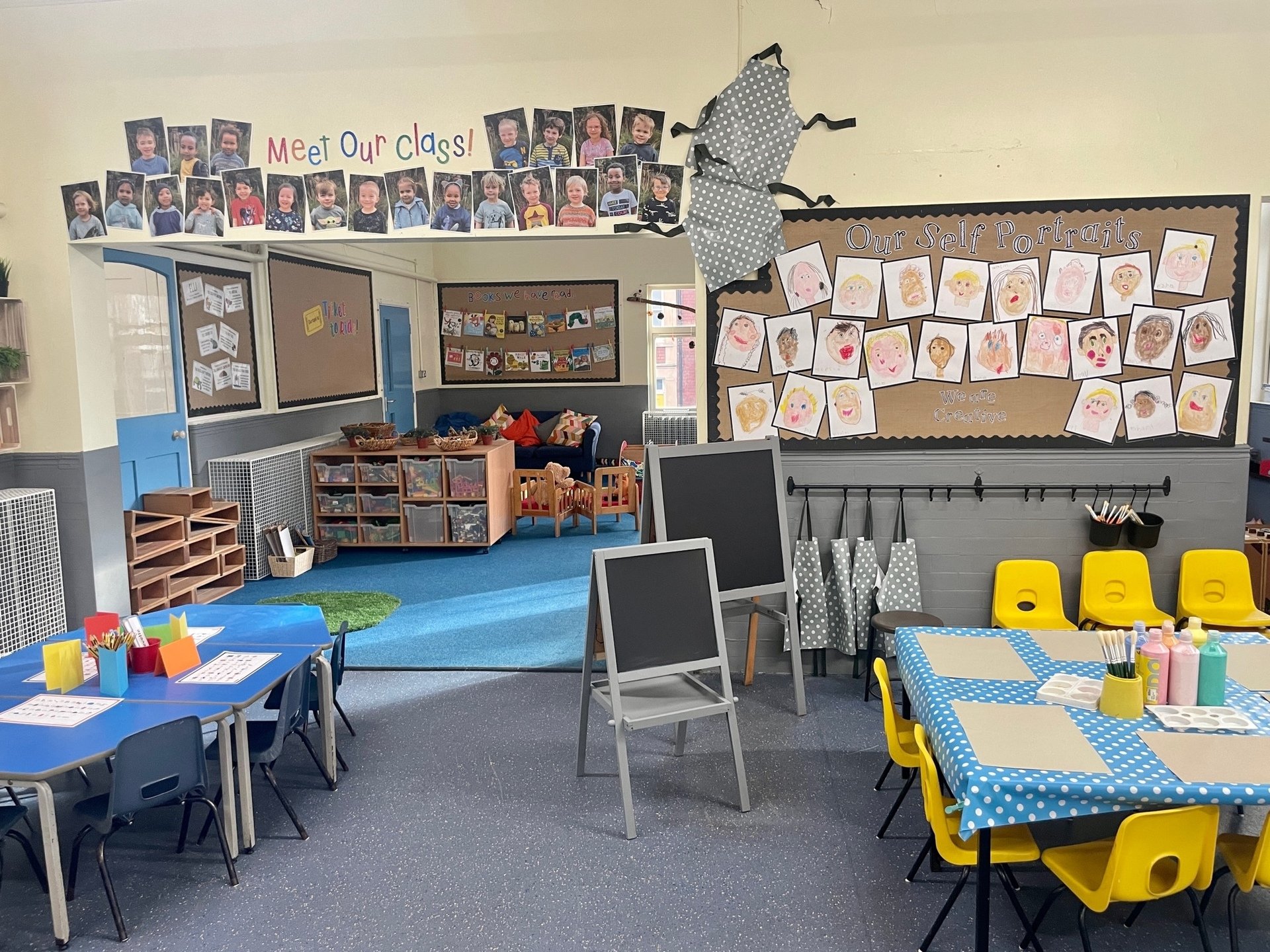 This is our new Early Years Classroom! It's a great space to learn with access to our Early Years playground. You can see more photos of our Early Years learning environment below. We look forward to welcoming you into our classroom over the coming terms.

If you are looking for Reception or Nursery places, for now or September 2023, then please get in touch with us and we'd love to show you around our school.
For current Nursery children: Every three and four year old child is entitled to 15 hours of FREE Nursery Provision. Three year olds will be able to access their FREE Nursery place in the September, January or April following their third birthday.

From September 2022, we are delighted to be able to offer full-time places at our Nursery. Please contact Martine Peace in the school office or Amanda Patel (our Nursery Lead Practitioner) for more information.