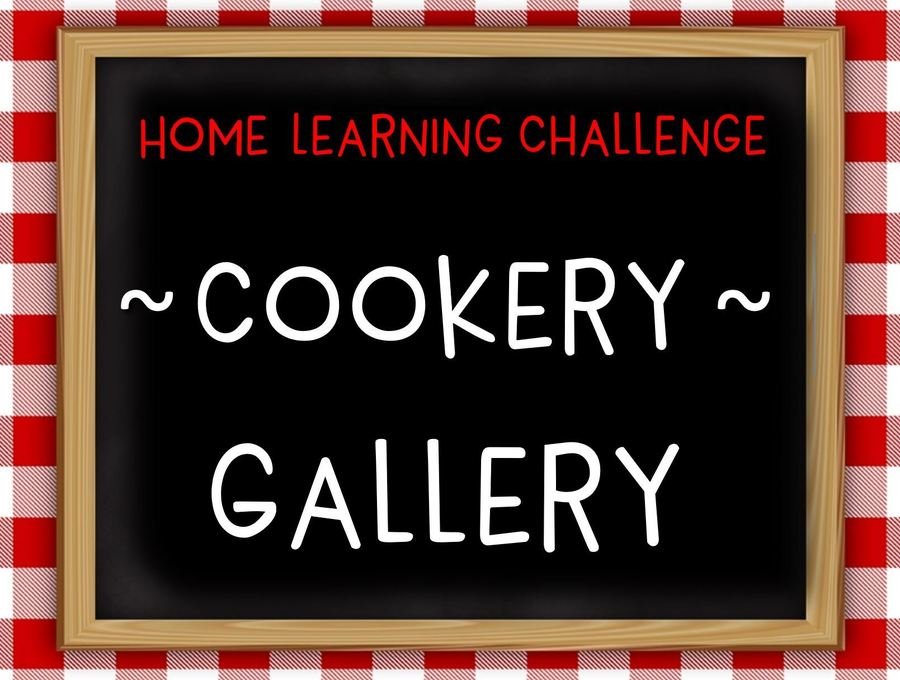 Well done to everybody who took part in our first Home Learning Challenge, which was to prepare a meal for your family. We were so impressed by the fantastic and creative culinary masterpieces we saw. Well done to each and every one of you who took part!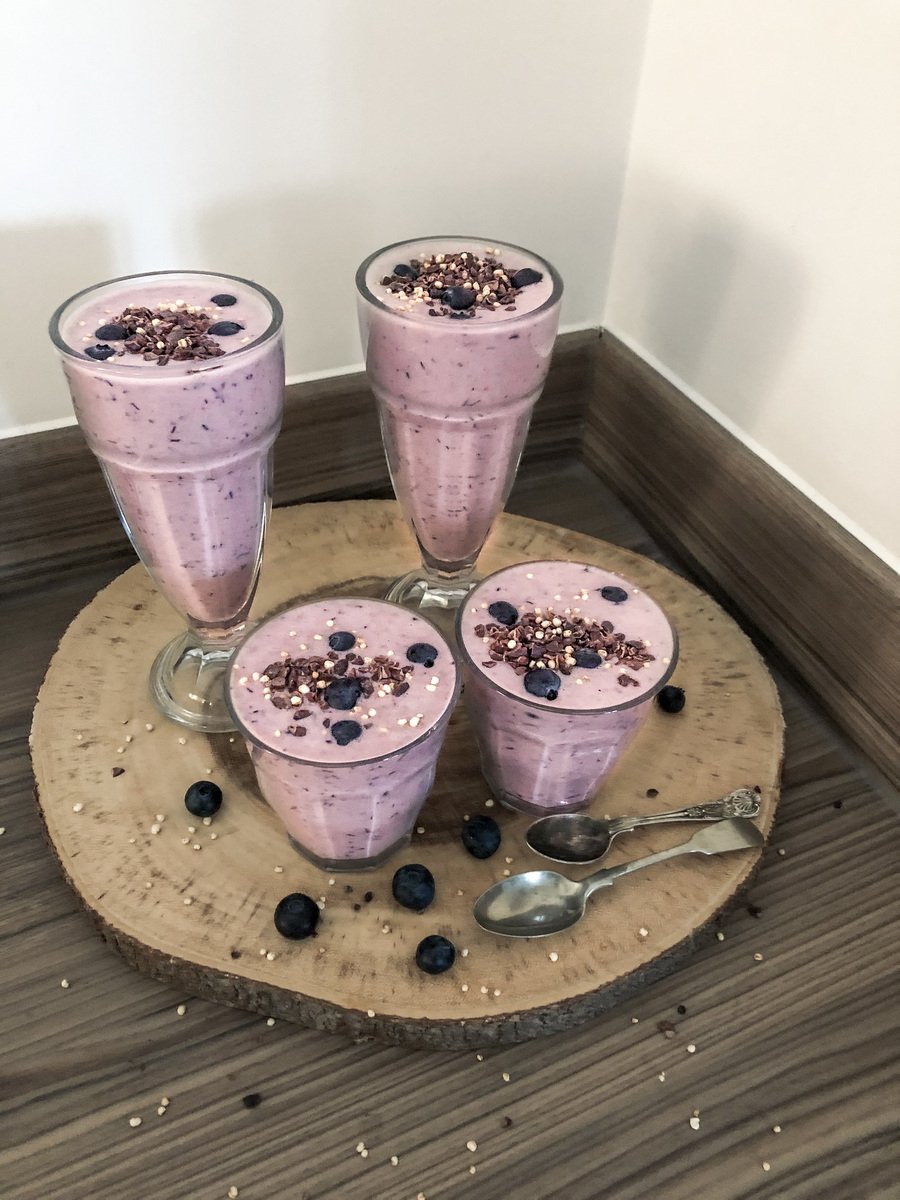 Archie in Year 6 made these delicious looking blueberry smoothies for his family. They contained oats, milk, beetroot powder, chia seeds, blueberries and agave syrup! We love how you've presented this, Archie!
Arthur in Year 2 made Toad in the Hole for his Granny and Grandad. We can see that you have taken this challenge very seriously, Arthur!
Birdie in Year 6 spent a Sunday afternoon baking an Upside Down Pineapple cake for her dad, Hiatt's, birthday, followed by Salmon EnCroute with baby potatoes, green beans and brocolli. Fantastic work, Birdie!
Gryff in Year 4 cooked Pea Risotto for his family dinner which his parents said was delicious! Well done, Gryff!
Bori was keen to complete this challenge completely independently and chose to make a traditional Hungarian recipe: Coconut Balls with a sour cherry inside. Bori's parents said these were delicious and tasty and now Bori is going make pancakes for her family on Pancake Day too! Great work, Bori!
Eba in Year 6 made a Chicken Fajita Taco Bowl with Street Corn, Feta and Potato Wedges. Eba, this looks absolutely delicious - and what a beautifully laid table.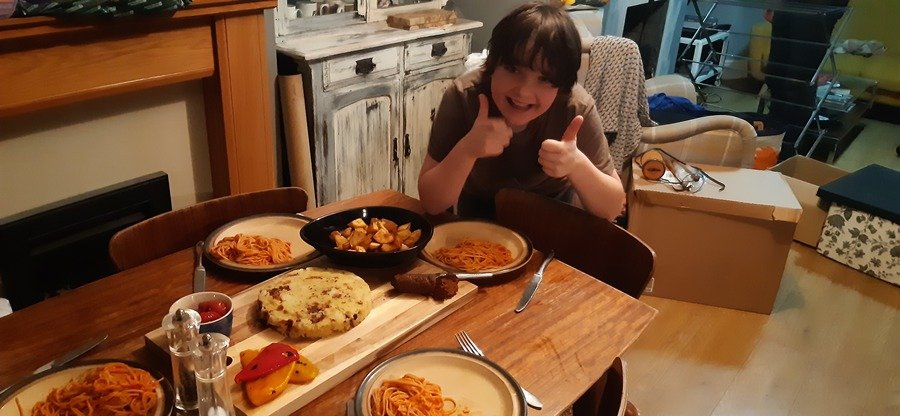 Eli, in Year 5, and his family have been doing 'Come Dine With Me' challenges since then start of Lockdown, and this week was the classic European cuisine round. Eli chose to do Vegan Spanish Tapas. This included soy and seitan chorizo, gram flour tortilla, pasta piquillo, and patatas bravas. Eli scored an impressive 23.5 out of a possible 30 points! What an impressive score, Eli!
Emilia wanted to replicate her favourite take away and so came up with 'Emilia's Wok to Walk'. She made a menu, prepared and cooked the entire meal, set the table and provide a rate card - all whilst wearing a moustache. What a creative approach to this challenge, Emilia!
Fredi in Year 2 produced a delicious looking three-course meal of calamari and tartare sauce, burger with chips and slaw and finally, mango with vanilla ice cream, strawberries and a chocolate flake. She chose the menu, helped prepare the food and really enjoyed designing the dessert plate and plating it up all by herself. Fredi's family awarded the meal an impressive five stars!
Ida, in Year 2, and Rafe, in Reception, had great fun designing and making their own menu, sandwiches, salad and cookies.
What happy looking customers! Great work Ida and Rafe.
Isla in Year 3 decided to make a High Tea and was really excited to make scones and sandwiches (Emmental cheese, cream cheese, and cucumber). She also treated her family to homemade mille feuille and served the scones with jam, poured 'fancy' drinks, decorated the table and added lollipops so they could take a sweet away after the tea. What a creative treat, Isla!
Isla, in Year 5, made a delicious looking chocolate cake which included frozen berries on the top which were heated up in the microwave. Congratulations Isla!
Katerina in Year 5 made this superb looking Queen Leopard Cake which looks incredibly professional! Well done, Katerina!
Mariam in Year 2 made these tasty looking, healthy potato pancakes! What a treat for a winter's day.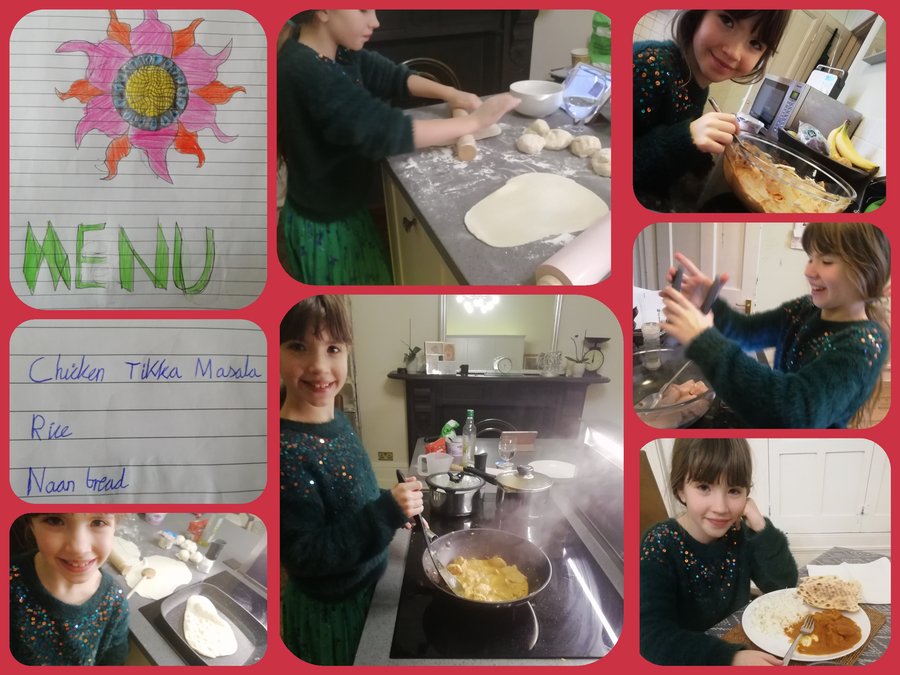 Nell in Year 4 was certainly busy in the kitchen, creating a Chicken Tikka Masala, rice and naan breads! We love your menu too, Nell!
Rufus in Year 3 has been making a macaroni cheese! Rufus wrote the recipe and cooked everything, but his mum helped with the fab video. Well done, Rufus!
Sennen, in Year 4, and Indigo, in Year 6, created a veggie sausage red wine casserole with celeriac mash by themselves, sharing the tasks. They also made an orange and lemon drizzle cake for pudding. Great family effort, girls!
Zane, in Year 5, created this tasty afternoon tea (although he described it more like an 'afternoon pudding') for his family to enjoy. Well done, Zane!